Get your 'Ticket' ready, and join us on a journey of creativity and fun!
Our Ticket To Write program is a creative writing group that uses prompts and activities to spark creativity. Join us at the Durgin Center starting in June, and share your love of writing.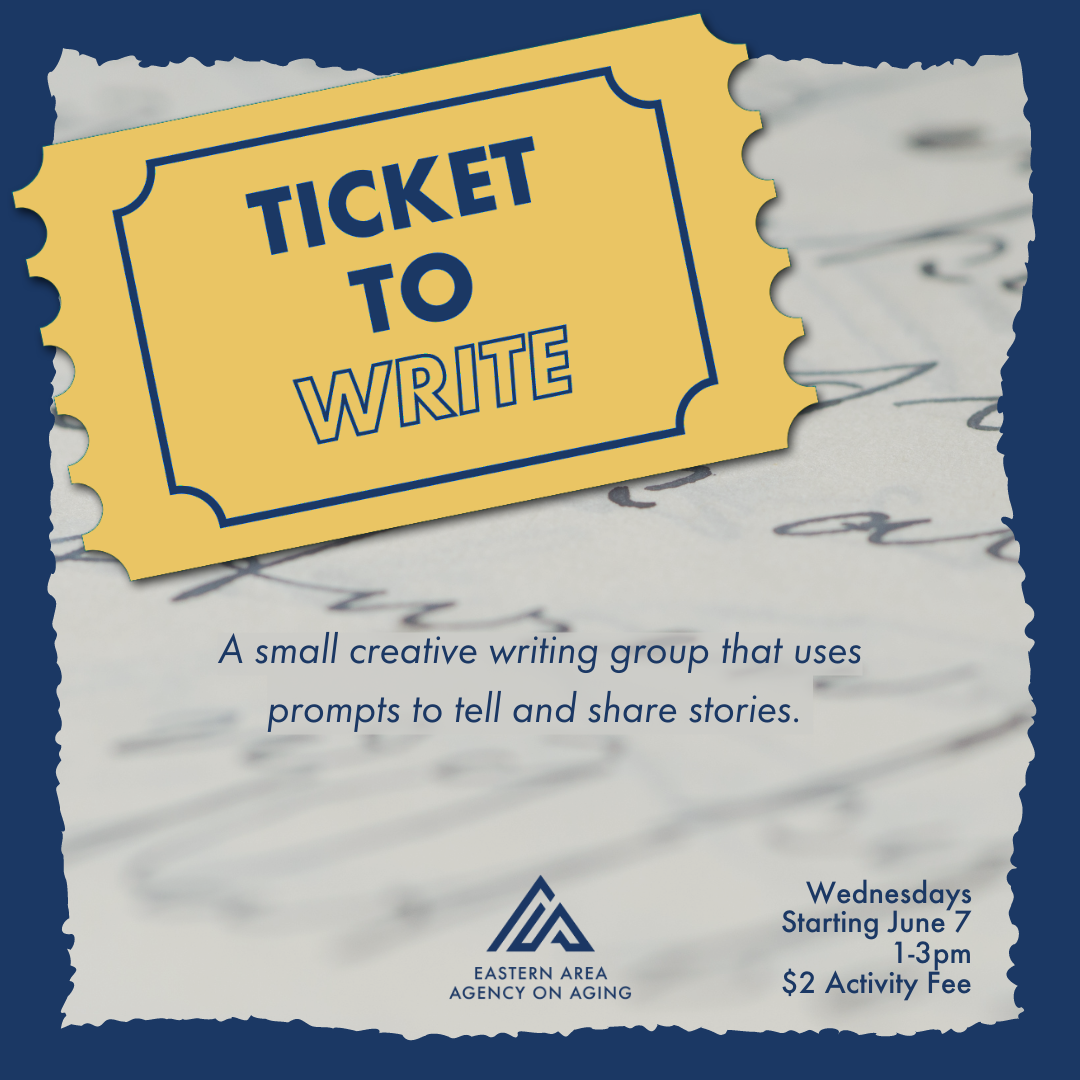 Please sign up in advance.
$2 per session
Venue:
Durgin Center
Address: