Fear of falling can keep Older Adults from being as active as they would like to be, which reduces muscle strength and can actuallyincrease the risk of falls. Add to that the inevitable feelings of isolation and possible depression due to "being stuck in the house" and a Older adult's quality of life suffers. Matter of Balance is an eight-week (a two-hour session per week) program focusing on preventing falls. The combination of classroom instructions and discussions, along with exercises to be repeated at home, will improve balance and confidence of participants. This eight-week education and exercise class is designed to help you:
View falls and fear of falling as controllable
Set realistic goals for increasing activity
Change your environment to reduce fall risk factors
Promote exercise to increase strength and balance
Please call 1-800-432-7812 to register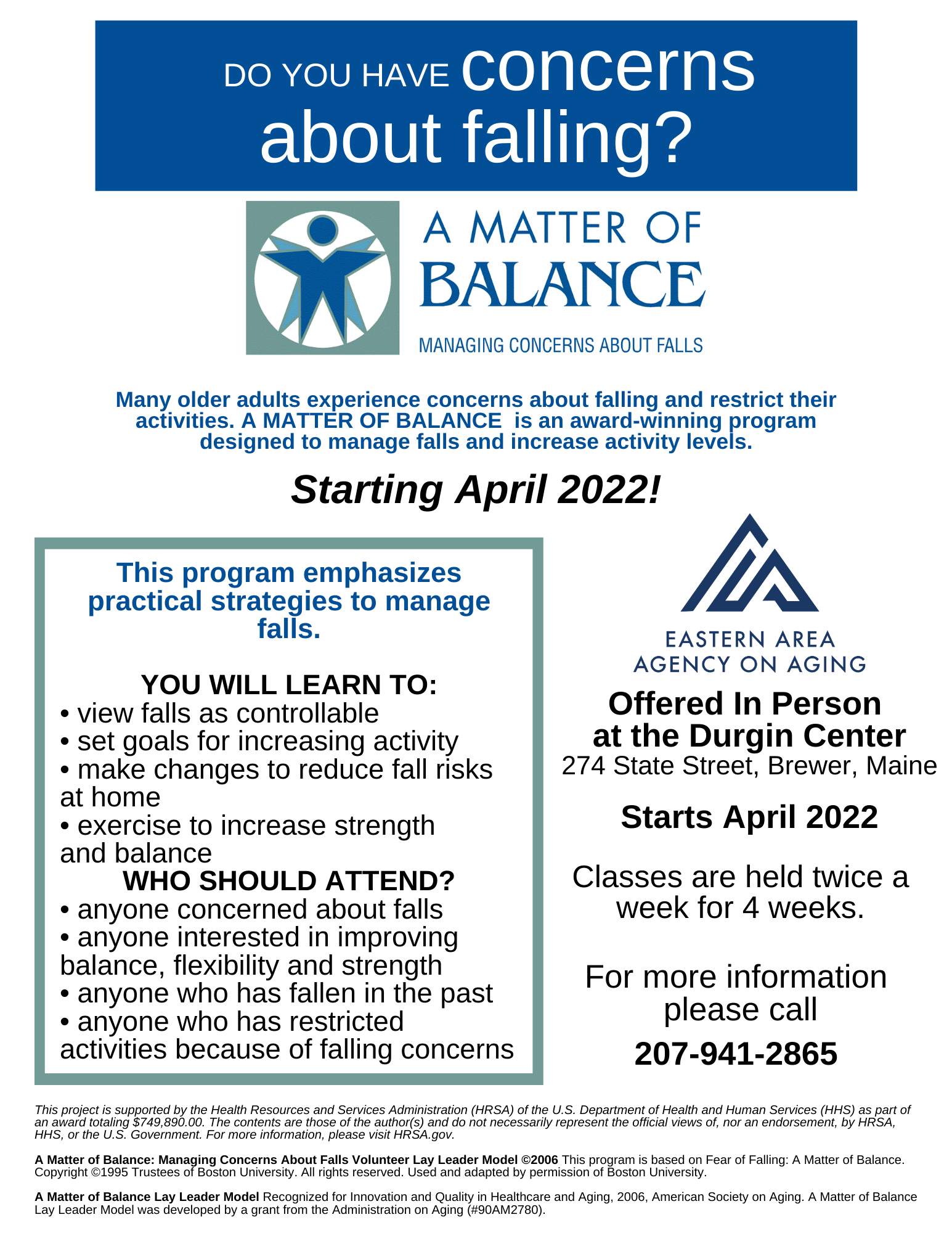 Enjoy the benefits of traditional yoga without getting on the floor with this seated and standing Simple Chair Yoga program. Simple Chair Yoga combines the strength, flexibility,...
A group exercise class for people with arthritis and/or arthritis-related disease, are new to exercise or have been sedentary for quite a while, or are...
Tai Chi is an enjoyable exercise that can improve balance, relieve pain, and improve health and ability to do things. It is a slow exercise....